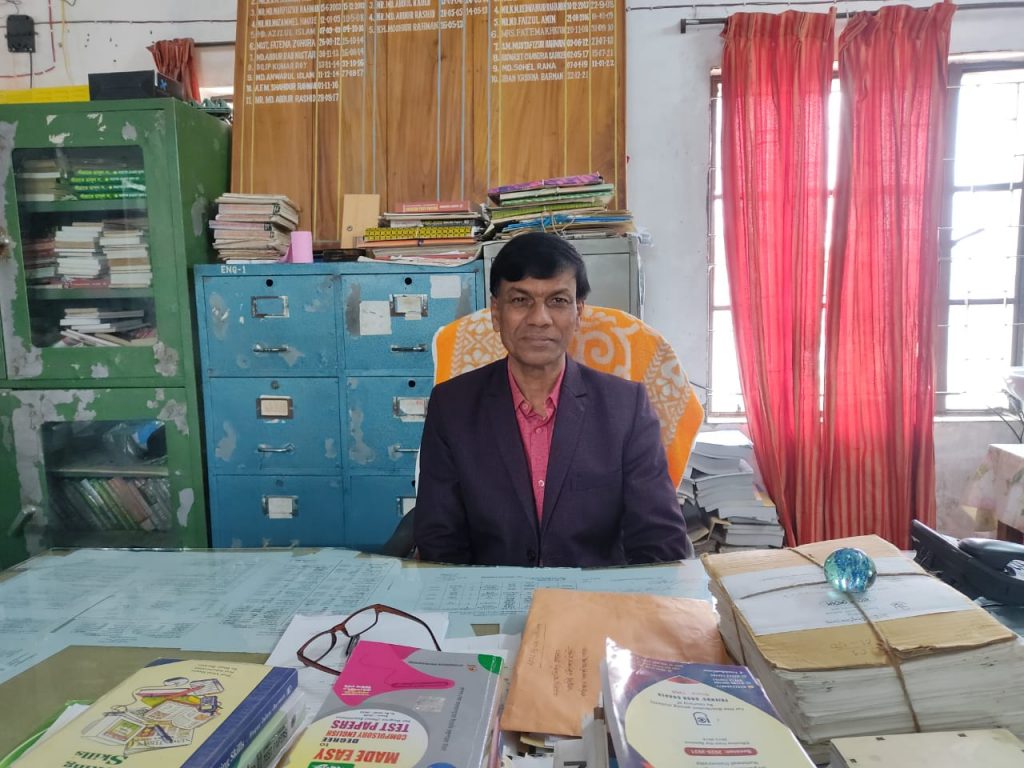 Professor of the Department of English
Gaibandha Govt. college is one of the reputed educational institutions in our country. It has a number of departments providing Honours and Master's courses.
The Department of English started working from 1996 with other nine honours deparments. Khandaker Mahbubur Rahman, Associate Professor was the inaugural head of the department. Initially the honours courses started with only fifty students.
The Department offers an undergraduate programme leading to Bachelor of Arts (BA) and a post graduate programme leading to Master of Arts (MA) in English. We have a rich seminar for our students. We regularly arrange extra- curricular activities for our students to flourish their dormant qualities to make them worthy citizens.
Now almost 600 students' study in our department both in BA and MA programme.
The department has six teachers and two office assistants and is running spontaneously by Md Abdur Rashid, Associate Professor and Head of the department. I am lucky and feel proud of our department for maintaining high academic standard. English is not only a valid and researchable but also a resourceful and job-oriented subject. It is an internationally acclaimed subject needed for communication, higher studies and other various purposes. Studying of this subject makes us rational and more practical in our personal and professional life. That is why English has become an important course for study across the globe.
I, welcome all our students who have already completed and chosen English as their subject. The students who have already completed their degrees in English, are serving in different national and international positions with credit. I also suggest students wishing to take higher courses to study English for developing their knowledge which is very essential in every sector in our national and international life.
I wish success and prosperity for all.
Md. Abdur Rashid
Professor

Masters of Arts in English

Bachelor of Arts in English
| SL | Name | BCS Batch | ID | Designation | Contact No. | Mail id | Joining Date | Image |
| --- | --- | --- | --- | --- | --- | --- | --- | --- |
| | | | | | | | | |
| | | | | | | | | |
| | | | | | | | | |
| | | | | | | | | |